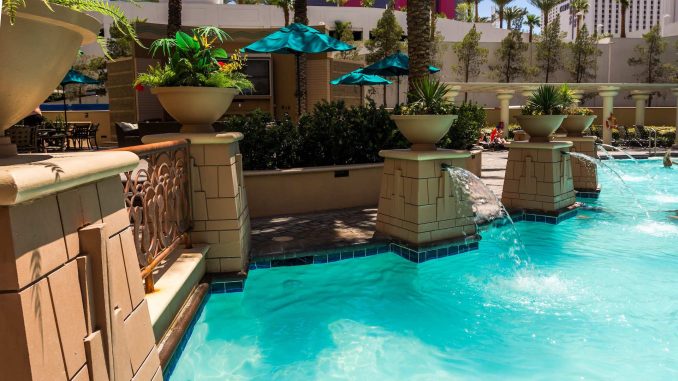 The Grand Hilton Vacation Club vacation or timeshare entitles you to all of the benefits of owning your own vacation home without any of the downsides of traditional vacation home ownership. It is a points-based timeshare system that affords you the maximum flexibility in terms of how and when you vacation. Here, we will cover the ins and outs of the HGVClub to help you decide whether Hilton grand vacations ownership is right for you.
Table of Contents
Your Guide to Grand Hilton Vacation Club Timeshshare Ownership
If you frequent any given hotel often enough, you're bound to wonder if you should join its timeshare club. The answer is that it depends on at least two things; your vacation style and the value of the available offerings. Most, if not all, of the major hotel chains offer timeshares. However, we think you will find that HGVclub truly is a cut above the rest. Of course, that is up to you to decide.
How HGVclub Works
The Hilton grand vacations timeshare plan gives you the ability to accrue and use ClubPoints. These are credits you can use to book stays and much more. They can also be redeemed at any of the many Hilton timeshare resorts and properties. As rewards programs go, it is pretty solid, and we will explain why. But the most important value-adding factor to the ClubPoints program is the fact that there are Hilton properties all over the world in highly sought-after vacation destinations. This gives you access to many of the most attractive resort locations on Earth.
You may exchange your points for a stay at one of more than 4,200 RCI locations or redeem them for houseboat rentals, cruises, or guided tours. The total cost of membership depends on the number of points you wish to purchase. This simply means that the more you buy, the more vacations you can pay for by using your points. The average total Hilton timeshare cost is $22,000 at the time of this writing.
In the event that you don't use up all of your points by the end of the year, they can be stashed away for the following year. This is one of the most valuable aspects of the HGVclub plan, as many similar high-quality plans will reabsorb your points annually if you do not use them in a timely fashion.
Finally, Hilton frequently offers deals for those who would like to learn more about the program. By taking advantage of this kind of deal, you will be provided with informational materials or invited to a seminar. Should you take advantage of these offers, you may receive a free night estimated in value around $200. To obtain Hilton timeshare offers like these, you will need to attend a two-hour presentation during your vacation at some point. 
Honors Points & HGVclub Points
The Hilton Honors Points program is a standard package offering among Hilton hotels, which includes nearly 7,000 properties across the globe. A stay at any of these locations can be booked using Honors points.
ClubPoints, the exchange medium used by the Hilton Grand Vacations Club, are not inherently redeemable at Hilton hotels. This is only a real drawback if you aren't aware of this fact. Therefore, it's important to know this and be ready to travel only to locations where they are usable. Not being aware of this fact may cause an unwanted setback in your vacation plans.
However, you should keep in mind that your ClubPoints can be converted back into Hilton Honors Points any time you like. That means the limitation of only being able to use them at designated locations is only in place as long as you don't take that one extra step. So, don't judge the value of an HGVclub membership by this one apparent drawback.
Finally, the conversion ratio will vary depending on when you book your stay. This means you should consult customer service and confirm the rates you can expect to get before making any final purchase decisions.
Where to Redeem Hilton Grand Vacations Club ClubPoints
There are thousands of Hilton grand vacations club resorts where you can use your ClubPoints. This includes any of the Hilton's 55 (and growing) Vacation Club locations. These resorts and hotels are located at premium spots all over the world. Most of them have a range of room types and various layouts, such as one-bedroom and two-bedroom units, studios, and more.
For example, the Grand Hilton Vacation Club located in Las Vegas has units with as many as three bedrooms. Even if Vegas doesn't suit your vacation preferences, you might try the Grand Waikikian by Hilton Grand Vacations Club in Honolulu. This resort is near an absolutely stunning beachfront and offers a range of lavish options. Likewise, the Hilton Grand Vacations at Anderson Ocean Club in Myrtle Beach, South Carolina offers accommodations that are equally attractive and appropriate for the location.
Naturally, these are just examples of the many Hilton grand vacations club resorts you may choose from. Our recommendation is to keep your itinerary as flexible as possible from the start and design your vacation plans around the Hilton resort you choose.
Is the Hilton Timeshare Club for Me?
In our opinion, the available Hilton timeshare offers are well worth the cost and are arguably superior to most, if not all, comparable vacation club resorts. However, the optimal final decision will be determined by a number of personal needs and preferences which you should bear in mind.
If you get into a situation where you are unable to use your points, you might lose money. So it is very important to buy with due forethought and planning. The longer in advance you make a booking, the more value you stand to get. However, advance booking also increases the chance that you will need to change your plans and potentially lose your points.
Once again, these two rewards programs do share a great deal of compatibility and overlap as long as you leverage the ability to convert one form of points into the other as needed. If you plan ahead, make plans carefully, and know how to maneuver between one rewards system and the other, we think there is enormous value to be enjoyed over the course of your Hilton grand vacations timeshare membership.