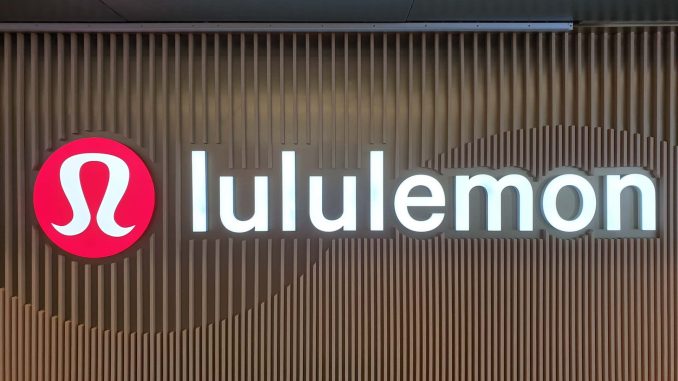 Lululemon is a Canadian athleisure company that specializes in high-quality apparel and accessories for men, women, and children. It was founded in Vancouver in 1998 and has since grown to become a global brand, with stores located in North America, Europe and the Middle East, Mainland China, and Asia Pacific. The company is known for its stylish and comfortable clothing and footwear, which includes yoga pants, shorts, tops, and more. Lululemon also offers a range of accessories, including bags, water bottles, and yoga mats.
Lululemon is proud to offer discounts for a number of different groups, including military members and first responders, healthcare workers, students, and trainers. These discounts are available in stores and online, so no matter where you want to shop with Lululemon, you can take advantage of these savings. Whether it's an everyday discount or a special promotion that's running for a limited time only, there are plenty of ways to save money on your favorite Lululemon products with a Lululemon discount code.
Table of Contents
To honor the service and devotion of those in the healthcare, military, first responder, and teaching professions, Lululemon offers a wide range of discounts throughout the year.
Lululemon First Responder Discount, Military Discount and Lululemon Healthcare Worker Discount
First responders qualify for a 15% discount. This includes firefighters, law enforcement, search, and rescue personnel, EMTs, and healthcare workers, such as medical doctors, and licensed nurses. Military personnel qualifies for a 15% discount as well. This includes all active, reservist, and retired military personnel. The spouses and dependents of active personnel from the same household are also eligible.
Shoppers can get discounts in person or online. To redeem it, sign into your Lululemon account or create one. Then enter the information and status. The status is authenticated with SheerID. Once you receive a confirmation email, you can start shopping with your discount. In-store purchases will require a valid ID to validate the discount.
Lululemon Trainer and Fitness Instructor Discount
Lululemon's Sweat Collective program is a membership-based platform that offers exclusive discounts and perks to eligible certified personal trainers, yoga teachers, and studio owners. Athletes, coaches, and team staff of professional, University/College (excluding NCAA) or National/International teams are also eligible for the Sweat Collective program. Through this program, members can access exclusive product discounts of up to 25%, as well as special events and educational opportunities tailored to their profession.Members will receive access to discounts on yoga gear, running apparel, and accessories when they join the Sweat Collective. They can also shop for other essentials such as bags, water bottles, headphones, mats and more at discounted prices. In addition to these discounts, members will get invites to special events hosted by Lululemon with the chance to network with other fitness professionals in their area. These events are designed specifically for Sweat Collective members and feature interactive activities such as group workouts or seminars about new trends in the industry. The Sweat Collective program also provides members with educational opportunities through webinars or e-learning courses. Trainers can learn more about different topics related to fitness like nutrition tips or injury prevention techniques, without having to leave the comfort of their homes.
This enables them to stay up-to-date with the latest information in the industry while using their discount at Lululemon stores or online. Finally, members will benefit from personalized customer service when shopping online or visiting one of their physical stores around the world. Stores are designed specifically for Sweat Collective members so that they can find exactly what they need for their fitness practice quickly and conveniently with a knowledgeable staff available onsite at all times. Overall, Lululemon's Sweat Collective program is an excellent way for trainers and studio owners to save money on quality gear while also taking advantage of special events, educational opportunities, and personalized customer service provided by this leading athletic company.
Lululemon Student Discount
Students can get up to 15% through partnerships with websites such as MyUniDays.
Lululemon Coupon Code
Lululemon also has coupon codes available that can be used to save even more. These coupon codes are available on the Lululemon website or through third-party websites such as Groupon and RetailMeNot. The coupons will usually indicate whether they can be used online, in stores, or both. They may also have restrictions such as a minimum order amount or a certain product type (i.e., yoga apparel). To redeem a coupon code, enter it at checkout and click "apply" to get the discount. Shoppers can save money by taking advantage of all these discounts while getting their favorite Lululemon products. Whether you're looking for fitness attire, yoga gear, or accessories, make sure to take advantage of these great discounts.