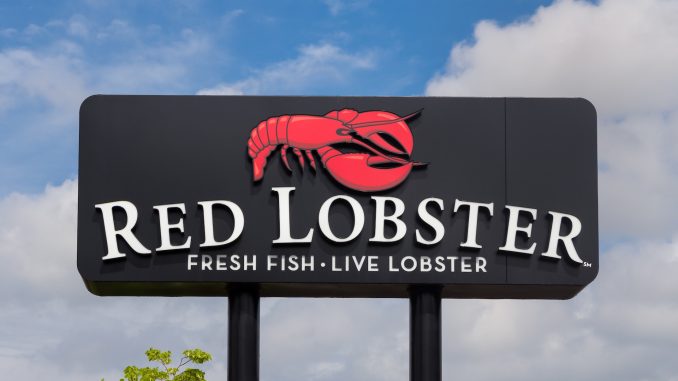 Red Lobster restrurant is a popular chain of restaurants oriented toward family meals with a seafood theme. When it comes to price, they are about the middle of the road, somewhere between a traditional diner and a 5-star establishment. They are most well known for their eponymous red lobster meal, which is often considered to be offered at a great price for such a filling and satisfying delicacy.
That said, Red Lobster's original birthday deal was a bit lackluster. Offering just $5 off two adult meals, the original Red Lobster birthday reward did not feel very special. Today, the standard Red Lobster birthday deal is a little bit more exciting. So, let's get into it.
Table of Contents
Red Lobster Free Birthday Dinner
On your birthday at Red Lobster, you will enjoy a free dessert if you buy two adult entrees. This offer is only good at participating Red Lobster locations, so make sure the Red Lobster restaurant you intend to visit on your birthday has this offer beforehand if you intend to visit Red Lobster on your birthday.
Red Lobster Specials with the Loyalty Program
When you sign up for Red Lobster's customer loyalty program, you will get a FREE Birthday Reward on your special day. This yearly birthday gift comes in the form of a coupon which will be sent to your email inbox. This offer includes a complimentary dessert or appetizer.
Red Lobster Free Birthday Dinner Details
You really get a lot from Red Lobster on your birthday, especially with the loyalty rewards program. Here's a quick rundown on how to get your Red Lobster rewards and what to expect.
Redeem the birthday coupon sent via email
This gift is valid for two weeks
These offers include the free dessert or appetizer
Present the coupon to your server to redeem it
Or, log into your My Red Lobster Rewards account, and select your Birthday Rewards to redeem it
Finally, be sure to sign up for Red Lobster's rewards program and complete your profile to get your annual birthday offer via email
Red Lobster on Social Media
You can learn more about the Red Lobster free birthday dinner by following them on social media. You will also be the first to hear about new and upcoming specials as they arise.
While it is not official at this time, in the future, there may be rewards for loyalty rewards members who engage with Red Lobster on social media.