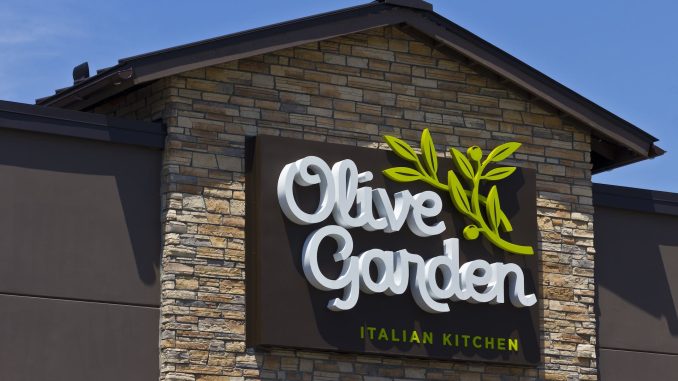 Olive Garden is a full-service and casual chain of Italian restaurants that was first established in 1982. Today, the restaurant chain is owned by Darden Restaurants and it has more than 900 locations across the globe. The majority of these restaurants are located in the United States, but they do operate in more than a dozen other countries including Canada, Mexico, and Japan.
Olive Garden continues to be well known for offering relatively-affordable and quality Italian food. This includes the popular unlimited salad and breadsticks that come with most entrees. The Olive Garden can also be a great place to celebrate special occasions, such as your birthday. One of the reasons to come here for a birthday is to take advantage of the Olive Garden birthday specials. For those wondering, what does Olive Garden do for birthdays, the restaurant offers a variety of specials and other accommodations for guests.
Table of Contents
Free Dessert for Guests
One of the top benefits of coming to the Olive Garden for your birthday is that you can receive a free dessert. When you and your guests arrive, you can inform the server and staff that you are celebrating your birthday. At the end of your meal, you will receive an Olive Garden free birthday desert that is large enough to share with a group. This can be a great way to cap off an amazing meal.
Team Sings Happy Birthday
Another one of the reasons to come to Olive Garden is that the team will sing you happy birthday. Having someone sing to you on your birthday can feel very special. The entire team here will sing for you to help commemorate the special day.
Olive Garden Rewards Club
Another way to get a great Olive Garden birthday reward is by joining the Olive Garden eClub. When you are a member of this group, you will receive a number of promotional deals throughout the year. This includes the Olive Garden eClub birthday deal that can provide you and your guests with discounts, free appetizers, and other specials. This Olive Garden birthday deal can be a great way to have an amazing meal at a great price while still getting a delicious piece of Olive Garden birthday cake at the end of the meal.
If you are looking for a way to celebrate a birthday or other special occasion, coming to the Olive Garden is a great idea. One reason for this is that you will get to enjoy the free Olive Garden birthday dessert, great service, and relax in a fun atmosphere. Members of the Olive Garden eClub and frequent visitors can receive additional birthday perks and benefits throughout the year.