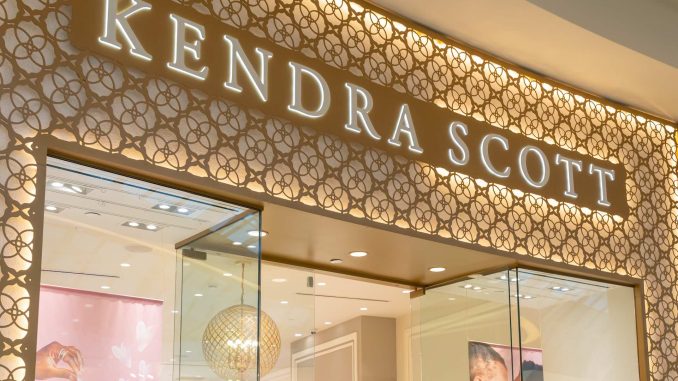 Kendra Scott's jewelry line has become synonymous with exquisite taste at more affordable prices than other high-end jewelry designers. The Kendra Scott birthday month deal is one of the easiest deals for birthday revelers we've found. A simple signup process and a great variety of options really make the Kendra Scott birthday signup worth it.
Table of Contents
How Do I Sign Up for the Kendra Scott Birthday Deal?
We love how easy this is. Go to the birthday sign-up section of the website. You'll enter your email and click on your birthday month. That's it. Seriously!
No email verification is needed.
No phone number is required.
No birth date or year option exists.
Once you've completed the Kendra Scott birthday sign up, you can explore other marketing options like getting text alerts, but it's not required. 
How Do I Get the Kendra Scott Birthday Discount Code?
The simplicity of this deal makes it as fine as the jewelry you will purchase. As soon as you sign up, you'll get an email with a barcode for the Kendra Scott birthday discount in store or the Kendra Scott birthday online gift code.
HELP: Here's a link to all the Kendra Scott stores
Are you ready for this deal to get EVEN BETTER? If you sign up during your birthday month, even if your birth date has passed, you'll IMMEDIATELY get the coupon delivered to your email address. 
What Is the Kendra Scott Birthday Deal?
Get ready for savings on top of savings. You have two options at the start of cashing in your Kendra Scott birthday discount coupon.
50% off for one fashion jewelry item, OR
25% off on the Fine, Sterling, Home, or Watch collection.
BUT WAIT, THERE'S MORE!
As of September 2022, there's another deal that comes in the Kendra Scott birthday month offer. A Rue bracelet or necklace for $25, which is a $48 value. 
What Rules Are There for the Kendra Scott Birthday Discount?
It's always good to read the fine print on birthday deals, but we've made it even easier by going through it for you. There are some key exclusions and rules you should note before cashing in your Kendra Scott birthday discount code.
Engagement Rings: These are not eligible to use the Kendra Scott birthday discount code.
Other Purchase Exclusions: You can also not use the discount on gift cards, gift sets, and jewelry accessories.
Refunds/Exchanges: Items purchased with the Kendra Scott birthday discount cannot be returned or exchanged. They are FINAL SALE ONLY.
One Time Only: You can only use the Kendra Scott Birthday month deal ONCE PER CALENDAR YEAR
How to Use the Kendra Scott Birthday Discount In Store
You'll need more than the coupon to get the discount at one of the Kendra Scott stores. You'll need the coupon with the bar code either printed out or on a mobile device, your legal ID, and the email address used to get the birthday discount.
How to Use the Kendra Scott Birthday Discount Online
Don't forget this one simple step! When you have the item(s) you want in your checkout cart, look for the box titled COUPON CODE. Add in the online code provided in the email, and your discount will be automatically calculated.
NOTE: If the coupon code doesn't work, it's likely because you're trying to purchase an excluded item. If you believe this is a technical error, contact the Kendra Scott team.
Are There Any Other Discounts from Kendra Scott?
I'm glad you asked because there are several other ways to save money for certain professions. Kendra Scott offers a 15% discount for teachers, healthcare employees, military members, and first responders. You must make the purchase in-store to get this discount and bring a legal ID.
Is There Anything Else to Know About the Kendra Scott Birthday Month Deal?
Yes! This embarrassment of riches from Kendra Scott doesn't stop with the discount. The majority of items from the website come with free gift wrapping. Even if you are buying something for yourself, it will feel a little more special with a formal gift wrap to open your great deal.