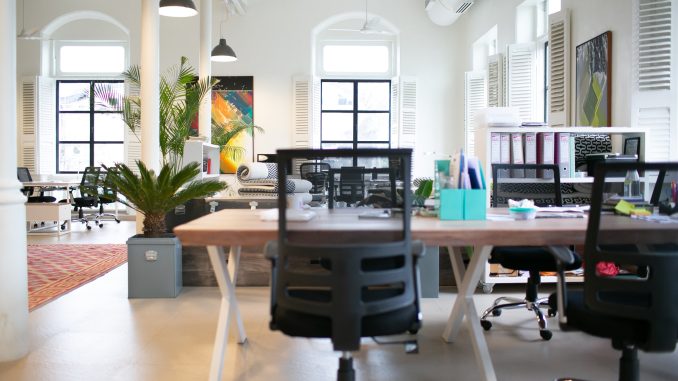 Whether you are starting your business from your home or a commercial office space, there are some basic office equipment and office supplies you will need in order to run your business.
Table of Contents
Office Furniture
1. Desk
Your desk should be large enough to fit all your office essentials. It should also be sturdy enough to hold all your equipment without moving or shaking. The desk should also be easy to clean and stain resistant. A wood desk will keep your desk looking sleek and professional, but it can also be a bit of a hassle to clean and keep clean. Depending on your desk, you may also need to purchase a special desk pad or rug to protect the surface from scratches and stains.
2. Chair(s)
Invest in a good ergonomic chair. Ergonomically designed chairs can reduce the risk of lower back pain and injuries associated with sitting while working on the computer, which is one of the most common causes of work-related injury in the United States. They can prevent repetitive strain injuries and headaches, and provide comfort that helps you to concentrate better.
3. Filing cabinet(s)
You need a place to store all your documents and supplies, and file cabinets are the best way to do that. You should need to develop a good labelling system to keep things well organized and tracked.
4. Lamps
You should have one or two desk lamps that provide enough light for you to easily read and write. Desk lamps can also create a more soothing or relaxing atmosphere for you to focus and work better. A simple desk lamp with an adjustable arm will provide you with the right amount of light with ease. Desk lamps are an inexpensive office essential that can dramatically impact your productivity.
Computer and Electronic Equipment
1. Desktop or laptop
When choosing the right computer for your office, you need to make sure it has enough processing power and storage space to run the software you need and store your electronic files. If you need to store many digital image or video files, make sure you plan ahead of time. Not every computer's hard drive can be easily expanded. You also need to make sure that your computer has all the ports you need to connect all your office essentials.
For the same processing power, desktop computers cost less. If you work mostly from your office, behind a desk, then, a desktop computer can be a good choice. You will also need a monitor, a keyboard, and a mouse for your desktop computer.
A laptop, on the other hand, offers the convenience of mobility. With a laptop, you can almost work anywhere. When choosing a laptop, size and weight matter. If your laptop is too large or heavy, you will likely use it as a desktop.
2. Internet and Network Equipment
For your business, you need stable internet connection. Get a broadband internet service.
Network equipment can be any of the following: routers, hubs, bridges, switches, gateways, etc. You will need a compatible router to set up the wifi network and connect your electronic equipment wirelessly.
3. Printer and ink/toner
You should have at least one laser printer with a memory large enough to handle all your printing needs. You should also have extra paper and printer toner on hand to keep your work moving along smoothly.
Color laser printers are expensive. For low volume color printing, an inkjet printer can do the trick.