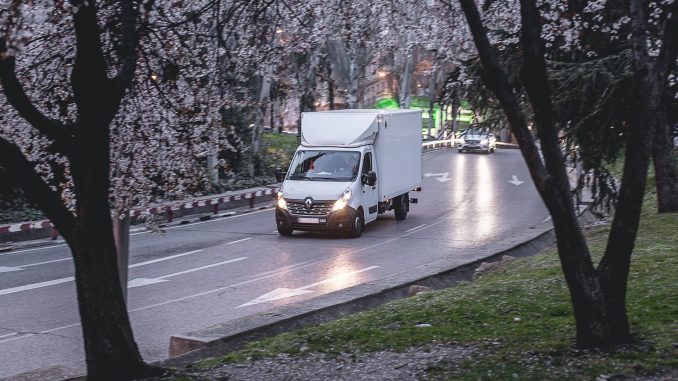 Want to start your own business? If so, there are plenty of opportunities to begin with. There are many different kinds of businesses you can launch, such as a café, food truck or catering company. But there's also another type of business you may not have considered: a route business. A route business is a transport company that has its own set of trucks and drivers under one umbrella brand. It's similar to being an independent contractor or sole proprietor because you don't need to be employed by anyone else to do it. It's also different from a franchise because you aren't required to follow the rules or branding of another business; instead, your route business has its own name and identity.
Table of Contents
What Is a Route Business?
A route is a collection of stops or accounts to which a specific product is delivered. Payments are usually made to the owner of the route for the goods that have been delivered, either by cash on delivery (C.O.D.) or on a weekly basis. These accounts may include supermarkets, restaurants, as well as office buildings.
There are two types of routes: protected routes and independent routes.
Protected Routes
A protected route includes either a geographic area where no other route owners can enter; or protected stops (e.g., specific addresses) where only specific accounts/locations are guaranteed so that several route owners can have different accounts in the same geographic area.
Independent Routes
An independent route means you can service more than one supplier, and is therefore more flexible. However, since the route is not protected, there is more competition. Independent routes are generally less expensive to buy.
What's the Difference Between a Franchise and a Route Business?
A franchise business is when you buy into a company's name, brand, and reputation in exchange for paying royalties or fees. You get training, branding materials, and assistance when you start. You also have to follow their rules and use their methods. Franchises are often seen as more stable and predictable, but they can also be more expensive. A route business, on the other hand, is when you create your own business with your own identity, and manage and rule your business in your own way. You don't pay franchise fees, but you also don't get the same support: no help with branding or marketing, no help setting up the company, no help with recruiting drivers. It's all up to you.
Advantages of a Route Business
There are many advantages to starting a route business. Here are a few of them:
Flexibility: You have the freedom to work your own hours and drive your own car. As long as you can find someone to service your route while you are away, you can take time off whenever you want.
No experience required: You don't need prior sales or marketing experience to start.
You are the boss: As the route owner, you have authority over the route's decisions and operations.
Low cost: Compared to starting a franchise, you don't need lots of cash to start.
Stable income with an opportunity to grow: You get paid after the goods have been delivered. You can drive your route as regularly as you want. Generally speaking, you can expect revenue to come in from the very beginning. To grow, you may either add more customers to your route (provided it is permitted) or add more routes.
Disadvantages of a Route Business
There are also some disadvantages to starting a route business:
No guaranteed income: How much you earn depends on how much you work. You have to work for it.
Long hours: If you want to make a living at this, you have to put in the time. Some drivers make 5-10 stops a day, and you have to travel between deliveries.
Upfront costs: It costs money to buy the route. You also need to pay for licenses, insurance, and buying or leasing trucks, etc.
Important Things To Know Before Starting a Route Business
Before you start a route business, you should be aware of a few things. First, you have to have a commercial driver's license (CDL) to drive a commercial truck. A vehicle has a GVWR of more than 26,000 pounds requires a CDL license. This is a federal requirement. You need to pass a written test followed by a road test in order to get the license. You also need a commercial general liability policy, and you may need additional insurance depending on the state you drive in. You'll also want to get permits and licenses in the states you're driving in.
How To Find the Right Trucks for Your Route Business
You can own the trucks or lease them, or you can hire drivers to lease their own trucks through you. The difference is that you can hire the drivers yourself and then have your own trucks under the same brand. The trucks should have your logo, name, and phone number on them. If you hire other drivers to lease trucks through you, you aren't responsible for the maintenance of their trucks – only the maintenance of your own. You can lease trucks from brokers who have deals with brand-new truck owners who need money to pay off their loans. That way, you can get a truck for a low price and lease it to drivers for a higher price.
How To Hire Employees and Contractors
If you need to hire employees, you can find contractors online. Offer to pay them a certain amount for every stop they make. If you need employees to lease trucks, find people who own their own trucks and need a place to lease them. You'll need to make sure that you and your drivers follow the rules and conditions of your ELD (Electronic Logging Device) to avoid getting fined by the Federal Motor Carrier Safety Administration.
Final Words: Is a Route Business Right for You?
A route business is a great way to start your own company and build a steady income. You get to set your own hours and decide how far you drive and how often. You can make a lot of money if you do it right, but you have to put in the effort. There are a few things to keep in mind before you dive in. Make sure you know what you're getting into, including the costs and work involved. You might want to start out by driving for a company before you start your own business. Once you know what you're doing, you can dive in and start your own route business.