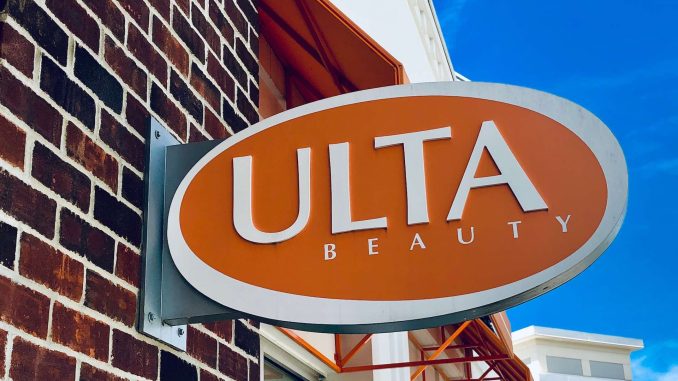 There is more than one Ulta birthday freebie and unique options for every month of the year. When it comes to a birthday gift Ulta Beauty really breaks the mold of the "one coupon fits all" offer from many other retailers. Act now and you can celebrate your birthday Ulta style.
Table of Contents
How to Sign Up for Ulta Birthday Rewards
Let's dive right in. The journey to a free birthday gift from Ulta starts with signing up for an Ultamate Rewards account. It's important to note that signing up for an online account with Ulta doesn't mean you signed up for Ultamate Rewards. You have to specifically give the approval to enroll yourself in Ultamate Rewards.
Go to Ulta.com and sign up for an account. During the registration process, click the button under the "JOIN OUR REWARDS PROGRAM" prompt.
Downtown the Ulta app. Sign up for a new account and click the button under the "JOIN OUR REWARDS PROGRAM" prompt.
You might have signed up for an Ultamate Rewards account in a store at some point, so you can also choose to enter your rewards number into your online account.
How Much Personal Information is Needed to Get Ulta Beauty Birthday Gift?
The truth is, Ulta is very flexible with how much information you'd like to share with the company. At a minimum, you need an email and a password of your choosing. To get birthday Ulta bonuses, you'll need to fill out the optional birthday section. Only the month and date of birth are needed and not the year.
You can enter your phone number to get text notifications from Ulta, or your address to make shipping easier when you order while logged into your account.
In a year, Ulta says it offers more than $250 in savings for Ultamate Reward members.
Ulta Beauty Tip: You must be enrolled in email marketing and enter your birthdate to be eligible for the birthday gift Ulta provides.
How to Redeem Ulta Birthday Gift
Ultamate Rewards come in three tiers.
Member: Customers who spend less than $500 a year. This is where you'll start your rewards level when you sign up.
Platinum: Customers who spend between $500 and $1199 per year.
Diamond: Customers who spend more than $1200 a year.
Note: These awards and rewards can change at any time.
All members will get a certificate for 2X rewards for their entire birthday month. All tiers will get a specific birthday gift from Ulta. Platinum and Diamond customers will get a $10 coupon in addition to the other birthday gifts.
The reward will be posted to your Ultamate Rewards account and/or be mailed to you if you give your physical address.
Is There an Ulta Birthday Discount?
There isn't a percentage off coupon but there is that Ulta $10 coupon for the Platinum and Diamond members. You can also scour the (e)mail to see if Ulta has recently sent a regular discount coupon for all members to parlay your purchase into greater savings.
This might also be a great time to spoil yourself by spending some time with the makeup artist in the store.
Can I Use My Ulta Birthday Rewards at Target?
In 2021, Target and Ulta teamed up to expand the Target beauty section with Ulta products so you can earn Ulta rewards at Target. This initial launch included 100 stores nationwide and will expand to 800 stores in the next few years. To earn Ultamate Reward points, you'll have to know how to link Ulta rewards to Target app. Here's how:
Enroll in Target Circle & Ultamate Rewards on their respective websites.
Go to Target.com and go to the Target Circle section.
From the top menu, select "Partners".
Find the Ultamate Rewards link prompt on the left side of the page.
Enter your Ultamate Rewards email or phone number and your Ultamate Rewards password.
The accounts are then linked.
The Frustrating Part of the Ulta Birthday Freebie
You need to know that you can't redeem any Ulta coupons or accumulate Ultamate bonus reward points when you shop at Ulta inside Target. You also can't redeem any tier of the birthday gift Ulta offers.
So is connecting the accounts even worth it? Yes. You will still earn points at the base level every time you buy an Ulta product at Target. That will add to the bigger pot of points that help determine eligibility for Platinum or Diamond status. The better your status is, the better the birthday gift Ulta provides.
Here's another thing to know. You will be able to use Target Circle discounts on Ulta purchases made at Target. That means 5% off everything for those who have a Target credit card.
Besides, you can always cash in your birthday reward online if there isn't an Ulta store close enough to you. Ulta has "Online Only" birthday rewards separate from the in-store items. You can see which one is best for your personal preferences.
Does Ulta Give You a Birthday Gift Brochure?
Contact Ulta or stop by a store to ask if there's a calendar of birthday gifts so you can see the options ahead of time. You can also search for birthday rewards on the website for the Online Only options.
Is the Ulta Beauty Birthday Gift Worth It?
Yes. You have the chance to get three birthday gifts from one retailer. Especially if you shop at Ulta a lot, this is a great deal. For those who shop at Ulta and Target often, there's a double bonus.
Ultamate Reward members have 30 days from the date the reward is issued to redeem it. You get a lot of gifts, plenty of time to redeem them, and unique products. Isn't that the Ultamate birthday gift?