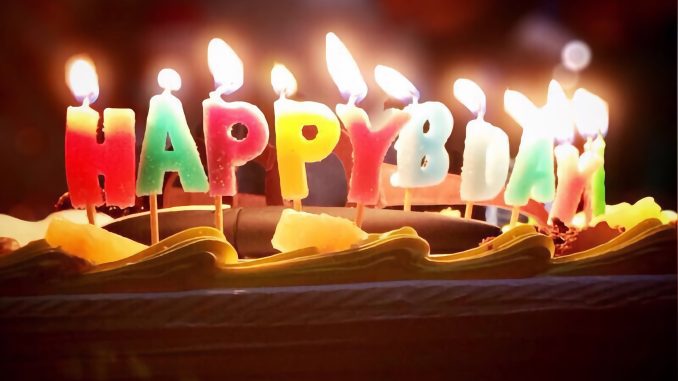 Getting free things on your birthday is easier than you might think. You can find birthday freebies in many places, whether it's an outright gift from a business, a benefit of being a rewards member, or an unknown gift waiting for unwrapping.
Table of Contents
Birthday Freebies Near Me
The truth is, the word "free" can sometimes come with a price. Most places want something from you when it comes to free things on your birthday. There are various ways companies offer you a birthday freebie:
Rewards Member: You get a gift, coupon, or discount only if you are a rewards member.
App Downloads: You must download an app to become eligible for a birthday gift.
Free Stuff Without Signing Up: There are still a handful of places that offer free birthday stuff without signing up.
Birthday Food Freebies
With so many offers, you can eat your age in pounds of free birthday food.
IHOP
By signing up for the IHOP rewards program, you earn a free stack of pancakes on your birthday. You can also download the IHOP app to get 20% off on your first order, birthday or not, but it's not required to get the birthday reward. That's a $6.49 value. Related: Does IHOP Do Anything for Birthdays?
Chipotle
Chipotle gives a birthday gift for Chipotle Rewards members only. While the company is a little mysterious with its statement, "Let's just say we won't forget you on your birthday," the most recent birthday reward was free chips and guacamole. That's a $5.30 value as of mid-2022. Related: Does Chipotle Have Birthday Rewards? (Updated 2022)
Cold Stone
Cold Stone Club Rewards birthday customers get a Buy One Get One Free Creation from the popular ice cream chain. You will get the coupon a week before your listed birthday, which is only valid until a week after your listed birthday. This is about a $5 bargain, but it does require a purchase.
Starbucks
Start your birthday off with a complimentary beverage or food item from Starbucks. You must be a member of Starbucks Rewards and have made a purchase in the previous year. The free item promise is only valid on the date of your birthday. The free gifts do come with several conditions, but given the legions of Starbucks fans, I'm sure they won't mind. Related: How To Get Free Starbucks on Your Birthday
Retail Birthday Freebies
Listen, some of you might be on diets, have a food allergy, or have lactose intolerance. So it's a good thing there are retail places that give free stuff on your birthday.
Ulta
Ultamate Rewards members get a birthday gift that lasts the whole month. In addition, all tier levels reward members 2X Bonus Points during the birthday month. Platinum or Diamond members will also get a free gift product. Sometimes the gift is a specific item, while other times, you can search through a list of items at your tier level and choose for yourself. Related: Does Ulta Give You a Birthday Gift?
Sephora
What's great about Sephora is that the company shows you upfront what the birthday gifts are, even before you sign up for the BeautyInsider (a requirement to get the birthday gift). This is one of the most bountiful retail gifts, with examples like a lip gloss/mascara combo; eyeshadow stick and powder; or a three-item option of dry shampoo and two hair masks.
Kohls
You can get two birthday gifts in one place if you stop by a Kohl's with a Sephora inside. You can claim the Sephora birthday gift at a store inside Kohl's. Kohl's also gives its rewards members $5 in free Kohl's Cash.
Victoria's Secret
Now we have one of Victoria's actual secrets. For silver or gold credit card holders, you get not only a birthday discount but also a half birthday discount. So twice a year, you'll get to celebrate your birthday with a coupon for a discount.
Target
Target Circle members get a highly-coveted 5% off coupon that is good for 30 days after your birthday. Be sure to stock up on the household items and special treats for yourself at this discounted price. This coupon is on top of the 5% discount Target gives to its credit card holders.
Movies Theatre Birthday Deals
Who else wants to enjoy the biggest blockbuster in their birthday month? AMC Theatres has a great birthday treat available for AMC Stubs members. You can get free popcorn and a drink during your birthday month, and we all know how expensive popcorn can be at the theatre.
Regal Entertainment also offers one free small popcorn to Crown Club members. The points for the free popcorn get loaded onto the card on your birthday.
DSW
There's more waiting for you at DSW for all the Carrie Bradshaws of the shoe world. DSW gives its VIP Rewards members a $5 coupon for any purchase.
Can You Get Free Stuff on Your Birthday Without Signing Up?
Before you believe everything you read about birthday stuff without signing up, we've done the legwork, and there is a lot of outdated information out there. With the growing rewards programs from companies, many birthday surprises that were once free with ID are now part of rewards programs.
It doesn't hurt to ask before you sign up for anything. Some places that give you free stuff on your birthday have different rules by location or franchise owner. Here are some that are actually free.
Olive Garden
Olive Garden does have an e-mail list where you can enter your birthday, but according to its website, Olive Garden customers with a birthday do get a free dessert. You have to read between the lines here because that's when the policy states, "To receive other great offers, sign up…"That indicates the dessert is free, but they'd really like you to sign up.
Cheesecake Factory
This might be one of the only restaurants that still gives birthday giveaways without strings attached. After reaching out directly to the company, we got this message: "You don't have to sign up for the rewards program, but be sure to let your server know you are celebrating a birthday before ordering dessert!" Historically, they don't give a piece of free cheesecake, but you do get a birthday sundae dessert. Related: Does Cheesecake Factory Have Birthday Specials?
Hotel Birthday Deals
Free stuff on your birthday doesn't have to just be stuff. You can also see if you can get a free upgrade at a hotel. This is going to take a little bit of grace and finesse. Reach out to the hotel general manager a few days before your trip explaining how excited you are to spend your birthday at their location.
Mention during check-in that you are here for your birthday (bonus if it's a milestone birthday), and you might get a birthday deal upgrade. For example, other reports on travel sites have included free bottles of birthday wine or free food platters.
Should You Ask For Free Birthday Gifts?
Simply put: It can't hurt. Whether you're asking for free things you can get on your birthday or asking for a friend to get birthday freebies, it never hurts to mention you are celebrating. Locally owned locations might have exciting songs or dances they do for you, and then bring a dessert with a literal cherry on top.
A Free Birthday Gift Right Now
Here is a helpful piece of advice from the Federal Trade Commission. When you sign up for birthday freebies, the only real information the company needs is the month. The year could put you at risk of giving away too much information, which could lead to identity theft.
Some other safety steps:
Separate Email: Create a separate email account for birthday gifts. This account will keep your main email from getting scammed. Also, if there's a data breach, the only account information compromised is a secondary email account.
Password Protection: When you download an app or signup for rewards to get a birthday gift, use a password that isn't like any of your other main passwords. You could use "I L0ve Birt#day G1fts" or something like that you can remember, but won't get access to any other accounts.
Terms & Conditions: You will have to accept the terms and conditions, but you don't have to accept the "promotional marketing" option when downloading these apps.
Birthdays can be used in people's passwords or security questions for credit and bank accounts, so feel free to fudge the year to secure your identity better and enjoy free birthday stuff without paying for it in a fraud case down the road.
One more thing. "HAPPY BIRTHDAY TO YOU!"