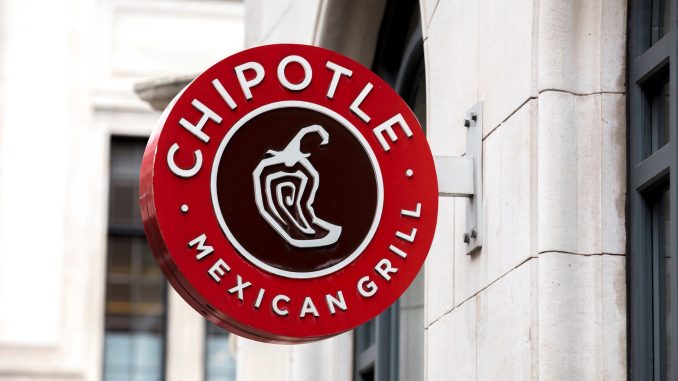 "I don't want free Chipotle birthday rewards," said no one ever. The popular behemoth burrito maker breaks the tradition of giving you a slice of cake. If you are confused about all the bad information out there about the Chipotle birthday offer, we've got the answer right from the queso-covered source.
Table of Contents
Does Chipotle Have Birthday Rewards?
Yes. You do have to be a Chipotle Rewards member to cash in, but that's not a bad idea. In fact, free Chipotle on your birthday is just the start of the freebies you can get.
What is the Chipotle Birthday Deal?
The Chipotle birthday freebie does require a purchase, but it's actually an insane deal. If you make a $5 purchase, you get free Chips & Guac.
But wait, there's more! If you don't like guacamole, you can ask for chips with Queso Blanco or Salsa. On top of that, Chipotle has four different types of salsa to feed every palette. The free Chipotle birthday gift makes sure you get exactly what you want.
The Chipotle Birthday Deals are Just Chips & Guac?
"Just" chips & guac? Have you seen avocado prices lately? This Chipotle birthday deal is more valuable than ever before. The last time avocados were this expensive, Google had just been founded. That's 24 years ago.
The value of the Chipotle birthday gift is around $5.30, but prices vary among local markets. A large Chips & Guac is going to cost you $9.15, almost the price of a burrito or bowl.
Do I Have to Sign Up to Get a Free Chipotle Birthday Offer?
Yes. The Chipotle Rewards program is one of the best in the food business. You can sign up online, but downloading the app is going to get you more benefits. You'll also get access to an item previously on the Chipotle secret menu – Quesadillas.
The freebies start immediately with free Chips & Guac after your first rewards member purchase. In addition to Chipotle birthday deals, you can get free Queso every Monday using code QUESO22 at checkout.
Do I Have to Use the Chipotle Birthday Freebie on My Birthday?
That's another great thing about this rewards program. You can cash in your Chipotle birthday deal on your birthday or within 30 days after your birthday.
Chipotle Birthday Rewards Just Keep Coming
Being a Chipotle rewards member also gets you at the front of the long line to get breaking news information from Chipotle. If the Chipotle birthday freebie ever changes, app holders and rewards members will get that information before even the network news will get it.
You also get 10 points for every $1 you spend on Chipotle food. Once you've racked up 1250 points, you get a free entree.
Guac Mode in Addition to the Chipotle Birthday Offer
Chipotle has randomly scheduled "Guac Mode" events where you'll just find a free side of guac, queso, or other items in your app account.
Can I Create Multiple Chipotle Accounts to Get More Chipotle Birthday Rewards?
The truth is you should only have one account in your name, according to the Chipotle Rewards Terms & Conditions.
I Don't Want Marketing Spam Just to Get the Chipotle Birthday Freebie
Simply put, Chipotle wants you to enjoy the benefits of burrito heaven without getting anything extra. The company makes sure this is made clear from the start.
"Participants are not required to opt-in to receive text messages or marketing communications via SMS in order to participate in Chipotle Rewards or as a condition of purchasing any goods or services."
That's a Wrap on Chipotle Birthday Deals
You can parlay the Chipotle birthday freebie on top of other restaurants. You can start your birthday with a free Starbucks birthday gift. Use Chipotle birthday rewards for lunch. Then cash in at dinner by visiting a restaurant that offers a free birthday dessert.