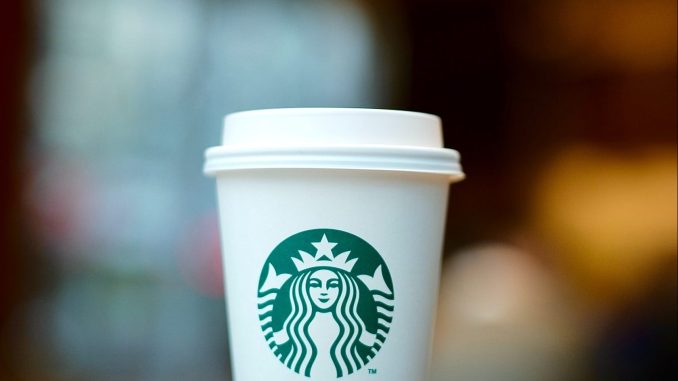 The free Starbucks birthday offer is enough to make you join 24 million other people who have signed up for Starbucks Rewards. It's even worth waiting in the long drive-through lane to get your free Starbucks birthday surprise. However, the rules are almost as complicated as the most complicated Starbucks order imaginable.
Table of Contents
Does Starbucks Give Free Birthday Drinks?
Yes, but there's more than just drinks on the free Starbucks birthday menu. First things first. You have to sign up for Starbucks Rewards to earn "stars." When you sign up, you have to add your birthday in order to be eligible for a Starbucks birthday drink, though it's not required to be a rewards member.
What does Starbucks give you on your birthday?
The best thing Starbucks gives you on your birthday is several options. You aren't stuck with one item. Free Starbucks birthday options include:
One handcrafted beverage
One food item
One ready-to-drink pre-bottled beverage
You can only choose one of those when you're figuring out how to redeem Starbucks birthday rewards.
How to redeem Starbucks birthday drink
Let's get started with how to get free birthday Starbucks. You must sign up for the rewards program at least seven days before your birthday. You must enter your birthday month and date, but you won't be asked to enter the year.
The truth is, Starbucks realizes how many people use their birthday in passwords and secret codes, so this is a great way to protect the identity of valued rewards customers.
You also have to make at least one purchase that earns you at least one "star" before you become eligible for a Starbucks birthday drinkor other birthday selection.
When does Starbucks birthday reward expire?
Starbucks is strict with its free birthday stuff. Starbucks only allows you to cash in your reward on your actual birthday as submitted through your rewards registration. There is no grace period.
When do you get your Starbucks birthday reward?
So here's the deal on free birthday stuff. Starbucks will only add the birthday reward on your birthday. You should wake up to the reward in your account. If you don't see it, Starbucks gives you plenty of ways to contact a representative to fix the error.
Starbucks birthday drink rules
Here's the fine print on the birthday drink rules, along with the other birthday options. There are some items that aren't allowed to be used for birthday rewards.
Multi-serve items, like a tray of Cranberry Bliss® Bars or a traveler of Pike
Alcoholic beverages
Starbucks swag
Starbucks packaged coffee
Any item from Starbucks Reserve Roastery locations
What Is the Free Starbucks Birthday Drink Size?
The thing is, Starbucks doesn't specify a size limit, only going as far as saying "All beverages must be standard menu-sized items." You might as well go for a Trenta if it's free, right?
How long is Starbucks birthday reward good for?
The birthday reward itself is good for just 24 hours on the day of your birthday, but there's an added benefit to being a rewards member and having longer-lasting rewards. Non-birthday rewards from Starbucks last six months from the day they are earned.
The Final Sip
Instead of just wondering "Does Starbucks still do free birthday drinks?", you should contemplate how to make your birthday meals as free as possible. You can start your day with the free birthday stuff Starbucks offer. You can also parlay that into free Chips & Guac at Chipotle for lunch. Consider ending your birthday at Cold Stone with a friend using the "Buy One, Get One" free birthday reward. We bet your friend will pick up the bill for it too, making it a truly free birthday gift for you.