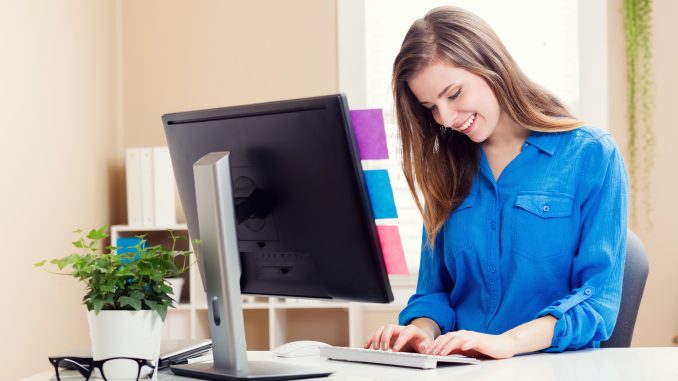 Looking for a job that you can do from the comfort of your own home? Check out remote data entry jobs! These positions allow you to work from anywhere in the world as long as you have a computer and an internet connection. So if you're looking for a flexible job that you can do on your own schedule, a remote data entry position may be perfect for you. Keep reading to learn more about what remote data entry jobs entail and how to find them.
Table of Contents
What does a remote data entry job entail?
A remote data entry clerk performs data entry into an online database. Data entry clerks working from home are responsible for filling out forms, spreadsheets, records, or other documents. Data entry clerks are often required to check information for accuracy and completeness before entering it into the system. In some positions, you might be responsible for backing up the data as well as transcribing notes, audio files, and other media. Your job might include visualizing data with graphs or answering queries from co-workers.
How to find remote data entry jobs
The best way to find remote data entry jobs is to use online job boards. Not only are they the most popular way to find remote data entry jobs, but they also have a wide variety of jobs available. Here are some of the best places to find remote data entry jobs:
Online job boards
Online job boards like Indeed, CareerBuilder, and Remote.co have many remote data entry jobs available. You can browse jobs by industry and skill level to find the best fit for you.
Task websites
If you want to make money quickly, you can try websites that connect people who want tasks completed (called micro-tasks) with people who want to do them. Some of these sites also have data entry tasks available.
Amazon mTurk – ( one of the best sites to find online data entry jobs
Snagajob
Upwork
Fiverr
Scribie ( audio/video transcription/ data entry jobs)
Research remote data entry companies
Once you have found a few remote data entry jobs that you want to apply for, you should also research companies that hire for remote data entry jobs. You want to make sure that the company is legitimate and has a good reputation among employees. You can find this information by Googling the company's name. If you want to go a step further, you can also click on the company's "About Us" or "About the Company" page and then click on "Our Team." Here, you can find the names of company leaders, the company's address, and sometimes even their social media accounts. If you can find the company's social media pages, you can also see what people are saying about them. This can be a great way to find out if the company has a good reputation among customers and potential employees.
Tips for getting hired for remote data entry jobs
Here are some tips for getting hired for remote data entry jobs:
Make sure your resume and cover letter are concise and easy to understand. You need to get all of your important information in there.
Create a great online presence. Make sure your social media accounts are up to date and that they are showing the best version of yourself. Don't post that drunk photo of yourself on Facebook. You may want to consider hiring a professional who knows how to make your online presence work for you.
Be persistent. Don't give up if one company doesn't respond to you. There are many other jobs out there, so keep looking!