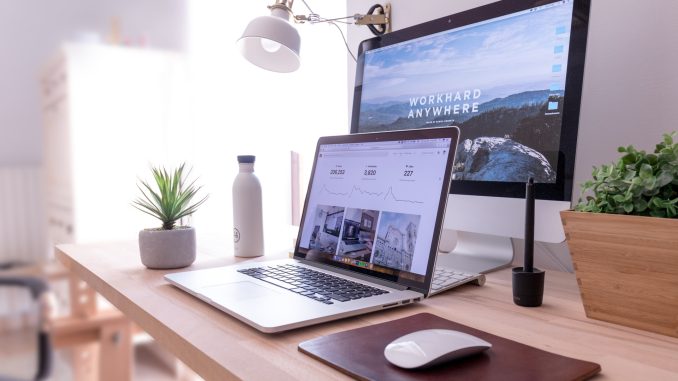 The number of people working remotely from home has exploded, largely because of the Covid 19 pandemic. But would you believe that remote working jobs have been a thing since the days of hunter-gatherers who brought their day's spoils to the home and hearth, and to the medieval crafters who made their living in homes, and now to the eons of people who today enjoy being home and finding remote jobs hiring.
Unlike 10 years ago when remote work from home jobs were not a thing, some estimates indicate that 22% of the United States will be working remotely by 2025. Jobs such as remote customer service and remote data entry are popular and abundant. . Your ultimate choice of job will depend on your interest, training, and education.
Table of Contents
Best Remote Companies to Work For
Some of the most well-known companies offer both fully remote jobs as well as part time remote jobs. You can find remote careers at the following companies.
Amazon
Amazon offers a number of remote job opportunities, some of which include the following:
Customer solutions manager
Finance
Customer service
Prime video personalization
Privacy specialist
Chat stylist advisor
Front end – AWS Organizations
Product manager
Google
If you want to work remotely for Google, consider these possibilities:
Google ads, Google analytics, conversions expert
Sales specialist
Finance
Ads specialist
Google Adsense expert
Google ads and landing page expert
Google cloud architect
Google account leader
Apple
Apple offers an At Home Advisor position, a plum of available part time remote jobs where you will be the "friendly voice of Apple," providing support and customer service, troubleshooting, and technical support for Apple products, including its iPhones, iPads, MacBooks, and desktop Macs. In addition to this, Apple also has other remote work opportunities.
Disney
A dream place to work for many, Disney is another company that offers remote careers. Some of these include remote Call Service Agents, part time Analysts, Guest Services Representatives, Vacation Advisors, HR positions, Data Analysts, and a number of management positions.
Microsoft
Many of the remote careers with Microsoft are fairly technical, such as Application Developer, Data Analyst, Data Engineering, Architect on Custom Teams, Security Engineer, and more.
Netflix
For those of you whose passion lies in streaming, Netflix may be your ideal employer. Some remote jobs here include Production Support Specialist, Director of Talent Analytics, Travel Experience Agent, Senior Engineer of Games Data, Specialist of Production Workflow, among other opportunities.
Highly Rated Companies Offering Remote Jobs
Less known in general, but well-known for offering the best remote jobs are the following companies:
Zoom Video Communication: As you may know, this company enables communication through phone, face-to-face, and mobile ap. It offers remote working jobs ranging from Payments Analyst to Zoom Phone Specialist.
TTEC: This is a business-to-business company that helps companies have superlative interactions with their customers. Remote jobs range from Senior Marketing Analytics Consultant to Sales Development Representative.
Dell: A well-known computer and technology company, Dell is known for remote job hiring ranging from Edge Product Manager to Senior Service Delivery Engineer.
Hopper: Unless you are a traveler, you may not have heard of this company that produced an award-winning app for booking flights and accommodations from your phone. Some opportunities here range from Travel Agent to Technical Recruiter.
United Health Group: Health related companies are in a mega-growth mode and usually encourage employees to work from home. This company has remote jobs ranging from Business Solutions Manager to Director of Procurement. Some of their opportunities are remote jobs near me, specifically in the Walnut Creek, CA area.
Some Other Companies Offering Remote Jobs
The following companies are also highly rated, not only for offering remote working opportunities, but also as great places to work.
Kelly Services
Intuit
Trusted Health
Kaplan
BroadPath Healthcare Solutions
How to Find the Best Remote Jobs
Because the need for workers is on the rise, more and more companies are looking for ways to offer remote careers as well as remote part time jobs. To find workers, companies are using the services of a number of online companies that specialize in recruiting remote workers. The best of these include the following:
Flexjobs
Upwork
We Work Remotely
Remote.co
Remote OK
Working Nomads
Dribble
Fiverr
The Reality of Working Remotely From Home
Although at first it seems like the best way to unite your home and work lives in a mutually productive way, remote working jobs are not always the panacea they may seem at first glance. There are a number of things to consider about remote jobs, including:
Difficulty in establishing relationships with co-workers
Feelings of isolation
Difficulty of separating work from personal life
Despite these issues, one survey indicates that workers still prefer the remote work options, because:
Flexible scheduling
Not ties to any one location
No commuting, therefore more time to work
To Be Successful Working Remotely
The key to overall success in remote jobs is to be professional. Here's how:
Establish a place to work that is separate from other areas in your home, if possible.
Make sure you have enough broadband to accommodate the needs of the job.
Set up a secure network in your home.
Buy an ergonomic chair and desk to ensure your comfort while working long hours.
Use the Cloud as a way to keep documents safe and easily locatable.
Be up-to-date on all necessary communications and other technology.
Remote careers are certainly a reality that appears to be here to stay. Whether working remotely is the best thing for you depends on your ability to work independently, deal with issues of isolation, and establish a workspace where you can work productively.
Need tips on answering interview questions? Check out Answers to Top Interview Questions .