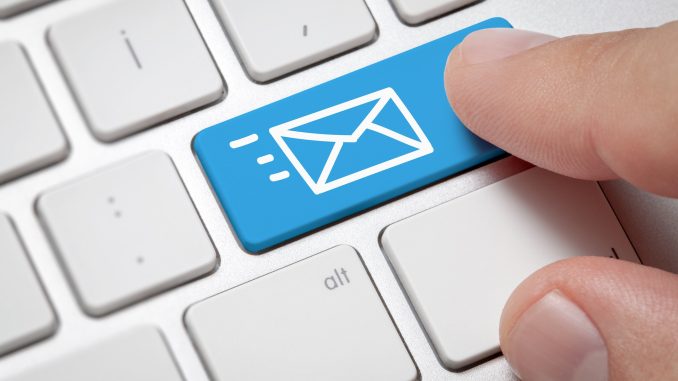 If you've already had your interview and are waiting to hear back from your interviewer, have gotten the job, or have even been denied for the position, these are all great opportunities to write a follow-up email after your interview! However, the format, length, and subject matter of your interview will be different depending on each scenario. Below, we'll help provide you with the best thank you email after interview example depending on the situation you find yourself in. These follow-up emails can help separate you from the rest of the candidates and showcase your communications skills even further!
Want to learn more about why these interview emails are excellent ways to improve your job prospects, and learn more about how to seal the deal? Read on below to find out more!
Table of Contents
Is a Short Thank you Email After Interview Necessary?
A short thank you email following your interview isn't necessary unless your interviewer specifically requests it. For instance, your interview panel might request you send them an email with your resume, additional references, or even a cover letter or transcripts. These are all important for your interview panel to process for your hiring.
If your interviewer has specifcally request the information, it's best to not wait for more than one business day before sending off your email. If your interview is early enough, sending in your information that very same day shows enthusiasm, punctuality, and most importantly, dependability.
In addition, if you're in desperate need of a job and are looking to find a job soon, sending in your email earlier can speed up your hiring process. However, a job interview follow-up email isn't necessary.
Benefits of An Interview Follow-Up Email
While a thank you follow-up interview email isn't really necessary, it does have lots fo benefits for you and your interviewer. Some of the many benefits for your interviewer include:
Gaining more information about you. Through follow-up emails, your interviewer can learn more about your communication skills, punctuality, and if you're truly interested in the position.
Helping make their decision for a new hire. Many times, an interview panel is stuck on two of the best candidates, and you might just be one of those candidates fighting for a position. Sending a post interview thank you note shows interest and could help seal the deal between you and another candidate.
Allows you to add more information. While you shouldn't use a follow-up thank you message after interview to add an enormous amount of detail, it can help add more information about why you're a great fit. For instance, you can say, "Thank you for the opportunity to work with you and for scheduling my interview today. After interviewing in person, I am sure I will be a great candidate for your position and will fit right in to your work culture. I look forward to hearing from you soon." This lets the interviewer know what you think of their company, and adds more detail on your qualifications as a person.
Allows your interviewers to keep you in mind. If you didn't get the job because it was canceled or you're not qualified, sending an email can show the interviewer you're still interested in working with the company in the future. This might open the doors up to you for a new position down the road!
How Soon Should You Send a Follow-Up Email After An Interview?
As mentioned earlier, you should send out a follow-up email for an interview if requested by your interviewer no later than the next business day. For a general email after job interview, it's best to not wait too long after your initial meeting. The best time to send this email is the next day or the day after. This is because, if you have interviewed with a panel, they are more than likely still interviewing candidates that same day and receiving emails back and forth for scheduling.
You'll want to wait a little bit before sending out your thank you for considering my application email, so as to not let it get lost amongst the other emails from candidates that are yet to be interviewed.
In addition, sending a follow-up email about 2 to 3 business days after your interview gives your future employer time to weigh their options, think back on your application, while also being fresh in their minds. It's best not to wait more than 3 business days, since your interviewer might have forgotten about you altogether, and it might seem a little out of the blue.
On the other hand, you can send a follow-up email if you are now past the allotted time frame of when the interview panel said they would reach out to you for the results, and you have not received a response. For instance, if your interviewer said they would get back to you within 5 days, and it has now been a week, you can send a follow-up email politely asking on the status of your job prospect. Your interviewer might have simply forgot to send a response, got busy and would appreciate the helpful reminder, or worst case, will let you know that you didn't get the job so you can continue looking.
What Should I Say in a Follow-Up Email After Interview?
There are several things you can include in your follow-up email, including:
Thank you for the opportunity. This is a good general sentence to use in your email, and shows you are genuinely grateful for their possible selection in your qualifications.
It was good to meet you today. This works as a thank you email after virtual interview as well as in person, and shows that you like your employer and are still considering them.
A no thank you! If you did not like the atmosphere of your job or have any other concerns, it's not a bad idea to tell your interviewer thanks, but no thanks, for the opportunity to work with them (politely of course).
A request for information on the status of your application. Keep in short and sweet, and ask for an updates if possible.
A request for why you didn't get the job. Most interviewers will be happy to provide areas of improvement.
A statement saying thank you, and please keep me informed of any new job opportunities. Let them know you care!
What's the Best Subject Line For Thank You Email?
The best follow-up email after interview subject line will include:
The date of your interview
Your name
Position applied for
A short snippet on the contents of your email (Thank you, follow-up request, etc.)
This information helps your interviewer keep track of your email and find it easily in their inbox.
For instance, you can use the subject line:
Thank you from John Doe for interview for Job Trade on Date.
Follow-Up Email After Interview Example
Depending on your specific situation, you will need a different sample follow-up email after interview, and a different template to follow. We have provided some general guidance down below!
General thank you interview follow-up email template:
Dear Hiring Staff at ____________,

Thank you for providing me with an interview on ___________ for the ___________ position. I truly appreciate your continued support during my hiring process, and your consideration of my application. It was a pleasure to meet with you, and I learned much about your company, which makes me all the more excited about working together in the future. Thank you again, and I hope to hear from you soon.

Sincerely,

________________
To the Hiring Staff of ______________,

Thank you for your consideration and interview on _________ for the ________ position. I understand that you were going to inform candidates of the results by last week. However, I have not received a follow-up response. Would you have any follow-up information on the status of my application? Any information you can provide would be greatly appreciated. Thank you again for the opportunity.

Sincerely,

______________
To the Hiring Department of ____________,

Thank you for considering my application and providing me with an interview for the position of __________ on ____________. While I am saddened to hear that I was not considered for the current position, I am still determined to work with your company, and would like to continue to remain in touch should a future position open up that my skills qualify for. In the meantime, any feedback you can provide on my interview, qualifications, and other improvements that could help me land a position at your company in the future would be greatly appreciated. Thank you again for your time.

Sincerely,

______________