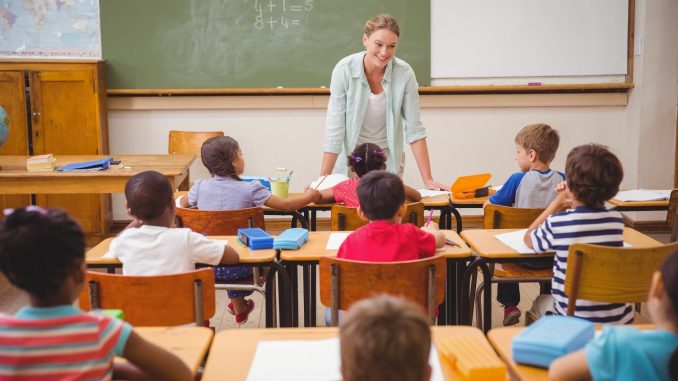 Teaching is one of the most rewarding careers. You have the opportunity to mold young minds and put your own unique stamp on the world by passing your knowledge along. But what exactly does it take to be a teacher? If you're interested in becoming an educator, there are different types of teaching jobs available. Each teaching role has its own responsibilities, requirements, and challenges. With that being said, let's take a look at some of the most common teaching jobs.
Table of Contents
Preschool Teacher
A preschool teacher works with children aged three to five years old. Preschool teachers are responsible for helping young children develop social and cognitive skills. This may include helping children learn language, numbers, letters, colours, shapes, and patterns. It is also up to preschool teachers to work on social skills like sharing items, taking turns, and communicating effectively. Most preschool teachers are employed at daycares or preschools, but some kindergarten teachers also teach pre-kindergarten students. Daycares usually have a larger staff of teachers, while preschools usually have a smaller staff.
If you have a child care or early childhood development background, you might be able to get a job as a preschool teacher. This would be the best option if you want to work in a preschool setting, as there aren't many other educational jobs that apply to the early childhood field.
Elementary School Teacher
Elementary school teachers are responsible for teaching reading, writing, spelling, math, science, and social studies. Additionally, some elementary school teachers help students with things like managing their behaviour, and communicating effectively with peers and teachers. Teachers for younger children usually have about 20 students in their class. Older students may have slightly more classmates. Teachers may spend more one-on-one time with younger students. Teachers report to work at the same time as their students. This allows them to observe and interact with their students throughout the day. Teachers in elementary school must keep lesson plans and maintain discipline in their classrooms. They must also observe and assess students regularly, and maintain records and tests for their students.
If you have a degree in education, you can probably get a job in a public or private elementary school. This is the most common form of elementary school teaching jobs, and it's a job that most people associate with childhood education.
Middle School Teacher
Middle school teachers typically teach students in grades 6 to 8. They assist children who are transitioning from elementary to high school. Middle school teachers work on core subjects such as reading, writing, math, science, and social studies. Middle school teachers are responsible for a large number of students in their classrooms. They must manage the behavior of their students, and find time to grade tests and complete records.
In order to teach at a middle school, you will need at least a bachelor's degree majoring in the subject you wish to teach. A middle school teacher specializes in a particular subject area, and they frequently teach multiple courses within that field. For instance, if you are a middle school math teacher, you might teach courses like geometry or algebra.
High School Teacher
High school teachers teach students in grades 9 to 12. They help prepare students for the future by instructing them in topics such as reading and writing, math, science, and social studies. High school teachers usually have a set curriculum and grading system to follow. They may specialize in one particular subject or they may teach a wide variety of subjects.
Teachers in high school must stay flexible when it comes to lesson plans. They must be able to quickly respond to their students' needs and adapt their lessons accordingly. Teachers for high school students must grade tests and maintain records for their students. They may also schedule and attend events.
Teaching at a high school generally requires at least a bachelor's degree. High school teachers typically specialize in one or two subject areas such as English, math, sciences, or social studies, and they usually teach multiple classes within their specialized subject area over the course of a day.
Teacher Aide
Teacher aides work with teachers to help them manage large classes and assist students with their studies. Aides often work with special needs students, children who are new to the country, or children who are struggling with a particular subject. Aides report to work when their teachers do. They may also work after school hours to help with things like grading tests and lesson planning. Aides must be flexible and ready for anything. They often deal with a variety of unique situations that require creativity and problem solving.
If you don't want to teach full-time, being a teacher aide lets you work with children as a main part of your job. The pay for teacher aides is generally much lower than that of a full-time teacher.
Counselor and School Psychologist
Counselors and school psychologists often work in high schools as well as in middle and elementary schools. They may assist students who are dealing with anxiety, depression, and other mental and emotional issues. They may also work with students who are struggling with social issues such as managing emotions and relationships. School psychologists typically have a PhD, the highest degree in this field. They may be generalists who work with all kinds of students or have a specialty, such as working with children with learning disabilities.