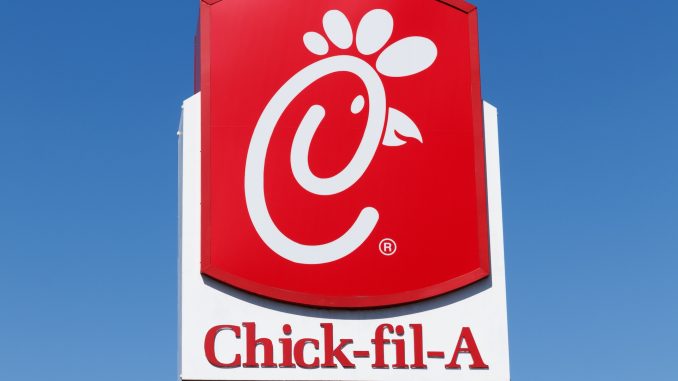 Does Chick-fil-A have birthday specials? They cockadoodle-DO! You have to be a member of the Chick-fil-A One rewards program. The Chick-fil-A birthday gift does come in a particular pecking order, so before you get your feathers ruffled about it, let's explore the rules of the roost.
Table of Contents
How Can I Be Eligible for A Chick-fil-A Free Birthday Reward?
The Chick-fil-A rewards program is called Chick-fil-A One. Like other rewards programs, you earn points as you spend money at the restaurant. Unlike other rewards programs, there is a tiered approach to rewards. Our eggsperts found out you can fall into one of four categories:
Member (Where you start)
Silver Member: Earn 1,000 points in a year
Red Member: Earn 4,000 points in a year
Signature Member: Earn 10,000 points in a year
Initially, you earn 10 points for every $1 spent. As you go up the ranks, you earn up to 13 points for every $1 spent.
What Steps Should I Take for a Chick-fil-A Free Birthday Meal?
You'll need to either sign-up for the One Rewards program online or download the app and sign up there. You can't be a spring chicken to sign up. Only customers 13 years and older can register, although some aspects of the program are only eligible for those over 18 years old.
You don't have to give out your phone number to sign up, but if you want to get the Chick-fil-A birthday reward, you do have to enter the month and day of your birth.
Once I'm Signed Up, What Does Chick-fil-A Do for Birthdays?
It depends on what tier level your reward account is at and you can check that anytime by logging in to your account.
Members: One Chocolate Fudge Brownie or Chocolate Chunk Cookie.
Silver Members: More dessert options to choose from, like Chocolate Fudge Brownie, Chocolate Chunk Cookie, Small Frosted Coffee, Small Frosted Lemonade, Small Milkshake, Small Icedream® Cup or Small Icedream® Cone.
Red Members: Choice of a regular or grilled sandwich or you can ask for a nugget container of 8 or 12 pieces.
Signature Members: A choice of any entree on the menu at that time.
Don't call fowl, but you can't make any substitutions for any of those items.
How Can I get Chick-fil-A Birthday Reward Points Other Than Buying Food?
You could invite your peeps over for a chick flick and ask them to share their rewards. Once a customer is at the Silver membership level or above, they can "gift" rewards to friends. Just click on the "Gift to a Friend" button.
Am I Automatically Eligible for Chick-fil-A Birthday Gift and Other Rewards?
Don't count your chickens before they hatch. You have to earn 200 points (spend $20) before you can use any Chick-fil-A One reward offers. You should also know that any unused rewards member account that isn't active for two years risks being canceled.
Do I Have to Use the Chick-fil-A Birthday Gift on My Birthday?
Your birthday should be impeckable, so if you forget to use the Chick-fil-A free birthday reward, you have 30 days as a grace period to use it.
If you don't see your Chick-fil-A birthday reward in your account, call 1-866-232-2040 to get eggsactly what you deserve. It is your birthday, after all. Have a happy one and we're eggstatic for you!