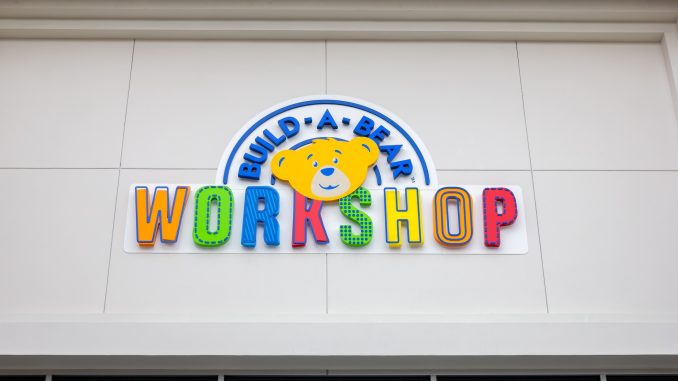 The Build-A-Bear birthday offer focuses on the youngest stuffed animal fans. The "Count Your Candles" campaign offers a birthday bear that costs the age of the child. There's also a super-secret additional birthday gift for the older Build-A-Bear birthday promotion seekers. Did we figure out what it is? You bet your pot of honey we did.
Table of Contents
How Does the Build-A-Bear Birthday Promotion Work?
The "Count Your Candles" program is based on the "Pay Your Age" principle launched in 2018. That statement might make some parents twitch. Yes, the "Pay Your Age" promotion got off to a grizzly start. The company was not prepared for the popularity of the then "one-day event" and malls were overwhelmed with people and some stores had to close.
Since then, the company has "bearly" been able to apologize enough, but then came the "Count Your Candles" Build-A-Bear birthday promotion. For example, if your child is turning five years old, the bear will cost $5. The birthday bear is worth $14, so it's a good deal as long as your child is 13 years or younger.
Do You Have to Sign Up for Birthday Month Build-A-Bear Deals?
It's as simple as signing up for the Build-A-Bear Bonus Club. The program is free, but you have to be an adult to sign up. You don't need to add any personal information about your child to the Bonus Club account.
Bonus Club Bonus Tip: When you sign up, you'll automatically get a $10 off $30 purchase coupon
When you go to the store, just tell workers you are celebrating a birthday. You don't need an ID for your cub or proof of age. You will need to confirm the Bonus Club account at checkout, so remember which email address you used when signing up.
Do I Have to Use the Build-A-Bear Birthday Offer On the Birthday?
Here's the best part of the deal. You don't have to over-plan a birthday to cash in on the deal. The deal is valid anytime throughout the birthday month. Also, if you missed a 2021 birthday because of the pandemic, you can just tell a worker at the store and they'll set you up.
You can't pick any animal, so it's good to let your child know that ahead of time. You can only get Birthday Treat Bear with the "Count Your Candles" promotion.
Can I Get the Build-A-Bear Birthday Price Discount Online?
Here's the fine print that will make you growl. "Count Your Candles" is an in-store-only experience. There are birthday experiences online, but the lowest price we found is $67 for a Rainbow Hearts Party Box. The most expensive one is $162.
What Build-A-Bear Birthday Promotion Do People Over the Age of 14 Get?
"Who said stuffed animals were just for the kids? Why should they get to have all the fun?"
Those words are from the Build-A-Bear "Gifts for Adults" section, so shouldn't adults get a Build-A-Bear free birthday bear?
We pressed the company on this question as they simply stated there will be a "special reward." We were able to pull the answer out of hibernation to find out that Bonus Club members will get a coupon for $10 off a $30 purchase as the "special reward." The gift is subject to change, and that's probably why it's not specifically listed in the Terms & Conditions.
Other Options at Build-A-Bear on Your Birthday
Build-A-Bear does host birthday parties from $14 to $60 per attendee. There isn't a discount for the party, but it's a priceless experience any child (or possibly, any adult) would love. Of course, you can also ask the grandparents for a Build-A-Bear gift card to help pay for it.