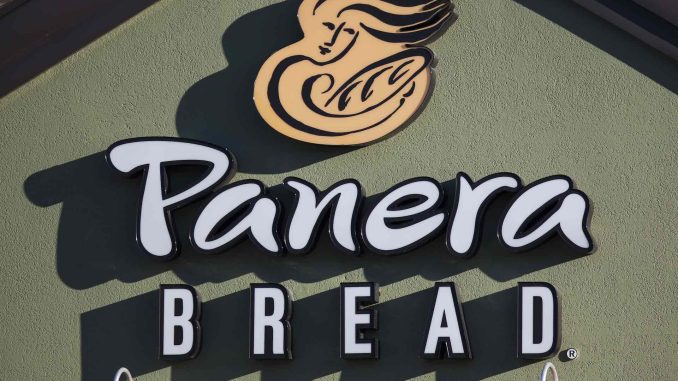 Panera Bread birthday reward might be the one true surprise offered by a restaurant chain. Like a friend trying to hide details of a surprise birthday party, Panera reps have dodged our questions about the loyalty program birthday freebie. It's a good thing we have sweet skills to crack the pastry case wide open and get you answers about Panera free birthday deal options and other surprises between trips around the sun.
For those of you searching for information on St. Louis Bread Company, we see you. We know that's the name certain Midwesterns use to refer to the home-baked goodness that started in the beautiful city of St. Louis before a massive expansion and name change.
Table of Contents
Does Panera Give You Free Food on Your Birthday?
Yes, but let's not get ahead of ourselves. First, customers must sign up for Panera Rewards with a MyPanera account. You fill out basic information, including only the month and date of your birthday. Props to our bakery buddy for not making us remember how old we are getting by requiring a year. You can't change your birthday after you've registered.
You can register online by email or through your Facebook account. There's also the handy MyPanera app. As soon as you sign up, you get a free pastry, bagel, or other "sweet treat" with a purchase, as long as the free item isn't valued at more than $4.59. It feels like a Panera birthday freebie when you get 30 days of free delivery starting the day you create an account.
Get Panera Birthday Rewards and Be a VIP
You don't need to wait until your birthday to be a VIP. Panera is hosting a first-of-its-kind MyPanera Week from September 29 through October 5, 2022. Ever the elusive sandwich secret-keeper, Panera wouldn't say more than "Get the VIP Treatment." If you opt-in to marketing emails, you'll know the VIP red carpet surprises before we do!
What are Panera Birthday Reward Options?
We hope you like surprises because Panera says each person gets something a little different. It might be based on the purchase history, amounts, items, or frequency. From personal experience and based on social media forums, birthday revelers got everything from a free pastry to a free Pick 2. Others report getting a free beverage of their choice. Some people even reported getting a drink and an entree.
Panera Rewards Birthday Fineprint: You only have seven days from the birthday you entered to redeem the reward.
Is Panera Rewards Birthday Treat Worth It?
You bet your bagel it is. MyPanera also offers surprise offers throughout the year, with one of the most tempting being free bagels for a month. While we're sure there's some Asiago-fueled algorithm based on how much you spend, it's nice to know a good surprise could happen at any time.
MyRewards Tip: If you have a workplace that orders Panera for meetings, ask the person who places the order if you can enter your MyPanera rewards number because catering counts toward your personal reward total.
Panera also recently kicked off the inaugural Unlimited Sip Club, where you can pay $10.99 monthly for unlimited drinks – and the first month is free. Is it worth it? If you spend more than $11 a month on drinks at Panera (roughly 3-5 drinks based on current pricing), it pays for itself!
Ugh, more fine print before you purchase:
You can choose any size drip hot coffee, hot tea, iced coffee, iced tea, Charged Lemonade, lemonade, or fountain beverage when redeeming your subscription benefits. Cold Brew, espresso drinks, and other beverages are not included in your subscription. – Panera Wesbite
What we like best about the Panera Bread Birthday Reward program is the ongoing surprises throughout the year and the fact that Panera is trying new things, like the VIP Week and drink subscription. It's nice to see innovation in comfort food.