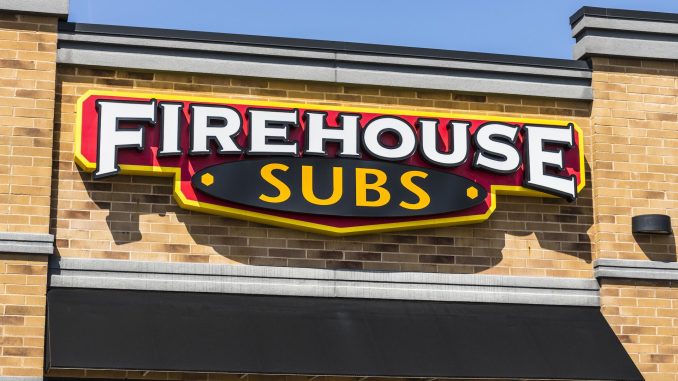 A three-alarm Firehouse Subs birthday offer is waiting for you on your next birthday. This goes beyond a slice of cake or a free drink some other restaurants offer. The Firehouse Subs birthday deal will leave you fueled to celebrate the rest of your big day.
Table of Contents
How do I Sign Up For Firehouse Subs Birthday Reward
Once upon a time, you could just show your ID at Firehouse Subs and get a free medium sub on your birthday. Like most restaurants, you must now sign up for the rewards program, Firehouse Rewards, to be eligible.
You can sign up for the Firehouse Rewards online, but Firehouse Subs strongly pushes you to its app, available on Android or iOS.
How Much Personal Information is Required for Firehouse Subs Birthday Freebies?
Here's a catch – Firehouse Subs birthday offer comes with you giving something first. To sign up for Firehouse Rewards, you'll need to give away required bits of personal information, including:
Name: First & Last
Email
Phone Number: You must enter this as a code will be sent to your phone to verify your account.
Zip Code
Birthday: Full month, date, and year are required, but we suggest protecting your privacy by fibbing on the year. Just make yourself at least 16 years old.
You will automatically get a free large drink with a sub purchase when you sign up.
What Is the Firehouse Subs Birthday Reward?
Arrive hungry because Firehouse Subs free birthday sub might be one of the more generous of all the birthday rewards out there. You get a free medium sub of your choice. You cannot upgrade to a large at a discount.
When Will I Get My Firehouse Subs Birthday Reward?
Wait for it – The Firehouse Subs free birthday meal, which is a medium sub, will be available on your birthday and for six days afterward. You have one week to use it or lose it, starting on your birthday.
How Far in Advance Should I Register for My Firehouse Subs Birthday Coupon?
You can sign up on your birthday to get the Firehouse Subs birthday deal. Even if you wait until the day after your birthday, you'll have to wait another year to get your Firehouse Subs birthday coupon.
FIREHOUSE TIP: Sign up at least the day before your birthday, as it can take up to 24 hours for the birthday coupon to load into your account.
How Will I Know When My Firehouse Subs Birthday Specials Become Available?
If you opt-in to email notifications and/or text alerts when you sign up for the Firehouse Rewards, you'll get notifications through email and text message. You'll also see it in your account. Since you have to enter a birthday when you sign up for Firehouse Rewards, there is nothing you need to do if you are already a member of the rewards program.
If, for any reason, you do not get the Firehouse Subs free birthday sub coupon, email rewards@firehousesubs for help.
Can My Kids Get Firehouse Subs Birthday Freebies?
Your kids are not left out of the birthday fun. Since you have to be 16 or older to have a Firehouse Rewards account, and you can't add kids to your account, it might seem like the little firefighters are left out. That's definitely not the case.
Parents should go to the special kids section of the Firehouse Sub website to sign up. You do not sign them up through the app. You can add up to five
Information required includes:
Name: The parent's first name is required. The last name is optional.
Zip Code
Parent's Email
Child's First Name
Child's Birthdate
You will get an email with the Firehouse Subs birthday offer for each child.
What Are the Firehouse Subs Birthday Freebies for Kids?
There's another catch here. Firehouse Subs birthday reward for kids requires that parents make a purchase, per the Firehouse Subs birthday policy. Parents must purchase a medium or large sub with chips and a drink, then the child can choose between:
Free Kids Combo: Specialty 4′ sandwich, 12-ounce drink, and sweet treat, plus kid-sized firefighter hat
Free Medium Sub: Any choice from the menu.
Is Firehouse Subs Birthday Offer Worth It?
It's the phone number for us that sounds an alarm. While the Firehouse Subs free birthday sub is much better than some other side item offerings, you must give your real phone to sign up for Firehouse Rewards. Some people will be dissuaded because of that, but Firehouse Subs does address this concern on its website.
"Your phone number acts as a unique identifier and prevents you from needing to carry around a rewards card. We do not share or sell your information." – Firehouse Subs FAQ's
You can opt out of text messages and emails, but then you'll miss the deals, including a reminder about the Firehouse Subs birthday freebies. It is strongly recommended to sign up for a side email account you use just for reward programs. You'll have all your birthday rewards in one place without compromising your main email account.