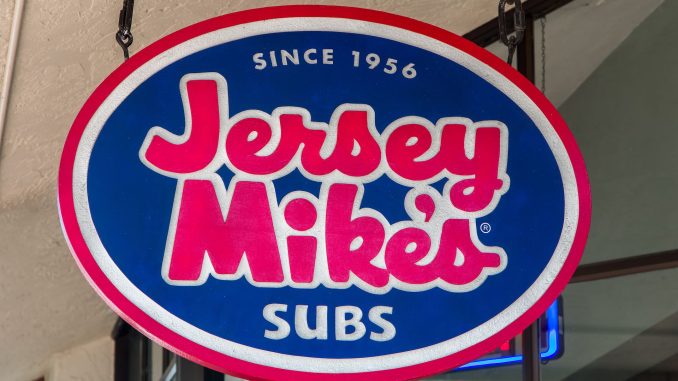 Jersey Mike's birthday reward is a "sub-purb" deal, but you must be a MyMike's rewards member to get it. If you don't do it "Mike's Way," you could miss out on Jersey Mike's birthday sub.
Table of Contents
The First Step for How to Get Free Jersey Mike's on Your Birthday
Much like the sandwiches, there are several layers to getting Jersey Mike's birthday deal. It helps to know the process before we begin.
MyMike's Account: The rewards program for Jersey Mike's. This replaces the Email Club previously offered at Jersey Mike's.
Short Points®: The points you earn when you make a purchase at Jersey Mike's, anywhere from three to 12 points per purchase.
You must sign up for a MyMike's account to be eligible for Jersey Mike's subs birthday freebies. If you have ever placed an order with Jersey Mike's, you've probably already used your email account. This is now your MyMike's account email address, and you just need to reset your password. 
New MyMike's Accounts for Jersey Mike's Birthday Sub
Get your fist pump ready for Jersey Mike's birthday reward by signing up for MyMike's account online or through Jersey Mike's app. When you sign up, you'll need to provide:
First & Last Name
Phone Number
Email Address
Password
You must verify your phone number and email address before your account can be activated. You will be asked if you want to get marketing emails, and you can opt out. What stands out about Jersey Mike's birthday reward compared to Firehouse Subs is that when you get the phone verification code, you are immediately given the option to STOP getting codes in the future.
WARNING: If you do not opt into marketing emails at least 24 hours before your birthday, you WILL NOT get your Jersey Mike's birthday deal.
But wait, there's more! Once your account is verified, you need to log into that account and enter your birth month and date. No year is required. 
Ok, I'm All Set Up. How Do I Get My Jersey Mike's Birthday Sub?
On your birthday, you'll see 72 Shore Points added to your account. You'll get a bonus of eight points added as well. The 72 points will be enough to get you a free Jersey Mike's birthday sub in the regular size. You can use additional points to upgrade to a larger sandwich or other items if you have enough Shore Points.
These points never expire, so there's no rush to use them on your birthday.
Can I Get Jersey Mike's Subs Birthday Freebie Using a Food Delivery Service?
That's a great question. If you go outside Jersey Mike's platform to order food, like through DoorDash or UberEats, you can still accumulate Shore Points. You just have to add the receipt from your order to your MyMike's Account.
Since Jersey Mike's birthday deal only comes through your MyMike's account, you must enter your account information or show the birthday email when you checkout. You should order through the Jersey Mike's app or go to the restaurant to redeem Jersey Mike's birthday reward or use Shore Points. 
Is Jersey Mike's Birthday Reward Worth It?
Now that you know how to get free Jersey Mike's on your birthday, you can go through the steps to sign up for an account. As the company is merging an old rewards program into the new MyMike's program, there are a few extra steps compared to other restaurants' birthday freebies.
Getting a regular-sized sub is a great gift, especially when compared to a cookie or small drink some other places offer. Requiring marketing emails to cash in on Jersey Mike's birthday sub seems slightly extreme. You can always express your feelings about this by emailing shorepoints@jerseymikes.com. We recommend setting up a separate email address for all rewards clubs to keep it away from your regular email.