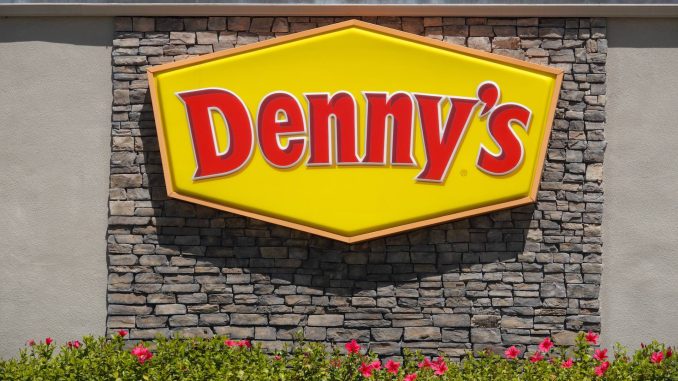 Trying to get the answer to whether Denny's free birthday breakfast still exists is harder than trying to order "Moons Over My Hammy" without at least cracking a smile. You'll find a lot of outdated and incorrect information about Denny's birthday offer online, but after days of tracking down someone at Denny's corporate office, we finally have the answer for Denny's Birthday Reward 2022.
Table of Contents
How To Get Free Denny's on Your Birthday
There's more to Denny's birthday coupon than just showing up on your big day. Denny's is one of many restaurant chains that make you sign up for the rewards program to be eligible for Denny's birthday discount.
Signing up for Denny's rewards program can be done online or through the Denny's app, available on iOS and Android.
Do I Automatically Get Denny's Free Birthday Breakfast?
Signing up for the rewards program is a birthday gift to yourself, regardless of when your birthday actually is. Here are some benefits of being part of the Denny's rewards program:
20% coupon just for signing up
Exclusive email deals to reward members
If an adult orders an entree worth $6 or more, your kids will eat free
AARP members get a 15% discount
But What About Denny's Free Birthday Meals?
Reward members who entered their birthdate when signing up get a Denny's birthday offer for a free Triple Double Slam. That meal includes:
Either two buttermilk pancakes or one slice of French toast or one biscuit and gravy
Two eggs made your preferred way
Two slices of bacon or sausage
Does Denny's Give Free Birthday Meal Coupons to Only Existing Reward Members?
If you think you have to be a longtime member to read the Denny's free birthday breakfast, you are about to get a Grand Slam answer. Denny's corporate office told our intrepid reporter:
"During your birthday month, rewards members will receive a coupon that must be presented during your visit. This coupon is valid for the entire month, so you can join at anytime during your birthday month."
Does Denny's Give Free Birthday Meal Options at All Locations?
Here's the rub – you should check with your local Denny's to make sure they honor the birthday coupon before you go. There are dozens of complaints on social media forums where people say the coupon wasn't honored at their location. If you run into trouble with a Denny's birthday gift, contact the corporate office.
Are Birthday Meals Free at Denny's if I want Something Else?
The truth is, you are lucky if you got the coupon in the first place. There are many reports during the pandemic of coupons not arriving or not being honored. Denny's assures us the Triple Double Slam is the only coupon that will be used when people wonder "Does Denny's still have a free birthday breakfast?"
There Has to Be Another Way to Get Denny's Free Birthday Meals, Right?
If you're creative, yes, there is a way. You can ask your friends and family to give you Denny's gift cards. The cards can be customized with your name and a message. Be sure your loved ones have your address because there isn't an e-Gift Card option.
Is Denny's Birthday Offer the Best One Available?
Denny's birthday coupon is one of many great things about visiting this American hallmark restaurant. Many locations are open 24/7, embrace a diverse and inclusive environment, and boast of being "Open For Anything."
If that's not enough for you, you can take a Denny's vow. The Las Vegas location offers wedding services for a Grand Slam in wedded bliss.
Dennys Birthday Offer Follow-Up Questions
We tried for five days to get a response from Denny's to a variety of Denny's birthday coupon questions. The best way to get a hold of someone is to call them directly at 1-800-733-6697 or send a message on their Facebook page.