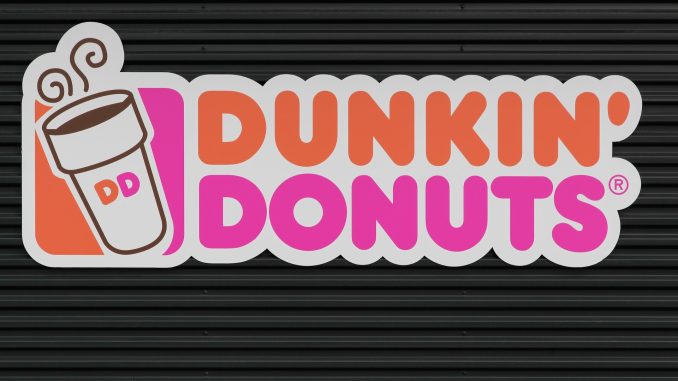 The Dunkin' birthday reward makes turning another year old a little easier to swallow. The birthday Dunkin' Donuts reward is only good for those who are members of the rewards program called DD Perks.
Table of Contents
How to Get Free Dunkin' On Your Birthday
You can sign up by going to the Dunkin' website or downloading the app. Downloading the app gives you the most flexible and accessible way to access your DD Perks. You will have to give your phone number and confirm it's legit by entering a code sent to your mobile device while signing up.
Adding your birthday date and month (no year) is optional, but you won't get a Dunkin' free birthday drink if you don't.
What Is the Dunkin' Donuts Free Birthday Gift?
The best part is that you'll get any drink size of your choice. Ok, not "any" because there are exclusions. We've read the fine print, so you don't have to. The free drink includes:
Iced or Hot Coffee, single serving
Espresso
Tea
Hot Chocolate
Coolatta®
The exclusions are:
Any bottled beverage in the cooler, such as bottled water, soda, milk, or juice
Box O' Joe
Gallon containers of any drink
Does Dunkin' Do Free Birthday Drinks with Additional Food Items?
The truth is that there isn't an option to trade up or add a free birthday donut or other food items. You can ask your family and friends for a Dunkin' birthday gift card to sweeten the stop at Dunkin'. You can also send a friend a Dunkin' birthday treat right through the mobile app.
How To Redeem Dunkin' Birthday Drink
There's one step to take to make sure you get the Dunkin' Donuts birthday special. The Dunkin' Donuts birthday reward should show up in your account on your birthday and you'll have seven days to redeem it or it will disappear. Other drink rewards will be valid for 30 days.
If you can't find the Dunkin' birthday freebie, double-check if you added your birthday to your personal account. If it's not there or is incorrect, just fix it and save the information.
Does Dunkin' Do Anything for Birthdays of Its Own?
January 27th is the Dunkin' "birthday" for its rewards program, DD Perks. Check the app around that time to see if there are any birthday gifts for DD Perks members. In 2020, the company gave 100 bonus points to all reward members as a Dunkin' Donuts birthday gift.
Is Free Birthday Stuff from Dunkin' Donuts Worth It?
There are more than just Dunkin' Donuts birthday rewards through the DD Perks program. You also get exclusive details throughout the year and a free drink for just signing up. As of summer 2022, Dunkin' is giving a free medium-sized Dunkin' refresher drink for new DD Perks members.
The birthday Dunkin' Donuts value is anywhere from $1.59 for a small coffee to $4.99 for a large Coolatta. Since the app is free, there's no loss on your part.
Can I Get a Dunkin' Free Birthday Drink Without Being a DD Perks Member?
We have a secret to share about Dunkin' that involves free stuff without signing up. The first Friday in June is National Donut Day, so every donut company out there offers some kind of deal. In 2022, Dunkin' offered a free donut to everyone, whether they were DD Perks members or not.
What if I Really Want Free Birthday Dunkin' Donuts?
There's a way to get free donuts and a free drink on your birthday, but you can't do it all at Dunkin'. If you sign up for Krispy Kreme Rewards, you can pick up a dozen free doughnuts there and swing by Dunkin' for your free drink.